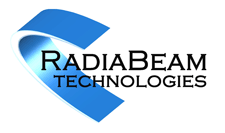 On February 10, 2014, RadiaBeam celebrated its tenth anniversary.
For the past ten years, RadiaBeam has supplied the accelerator community with high-quality magnets, diagnostics, photonics, and RF structures. It has been a wonderful ten years with many challenges but many more successes. We would like to thank our customers, colleagues, and collaborators for their continued support.
We look forward to the next decade of supporting the accelerator community. Cheers!