Emittance Diagnostics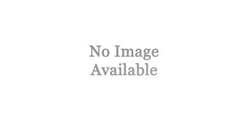 Custom Pepper Pots
We offer custom Pepper Pots for your emittance measurement requirements. Let us know your required specifications for thickness, pitch, slit width, length of slits, and number of slits when requested a quote.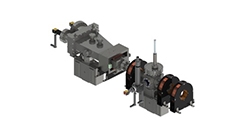 Front End Test Stand
Front End Test Stands are built to confirm the expected parameters of a low-energy injector. We offer systems built to your unique specifications. We produce all of our magnets in-house to ensure quality and superior service.
Your Front End Test Stand can include:
Pepper pot stations
Profile monitors
Current monitors
Spectrometers
Wall current monitors
Focusing solenoids
Halo scrapers
Vacuum system
Precision tables
Power supplies
and more...
Emittance Diagnostics
For space-charge dominated beams, common quadrupole-based emittance measurement techniques can be inaccurate. In this case, a set of slits can be used to measure emittance by dividing the beam into a number of evenly spaced, one or two-dimensional beamlets. When these beamlets are imaged downstream from the slits, the phase space can be inferred and the emittance calculated.
RadiaBeam offers emittance slits and pepper pots customized for your beam parameters. The slits are machined using advanced techniques to maintain a high degree of parallelism and flatness. We can provide the slits alone to mate to your vacuum hardware or as a complete system, including a vacuum chamber and actuator.
Emittance slits require a profile monitor, such as our TPM, to be used downstream.
Product Name
Estimated Prices
Single Station Pepper Pot
Custom Emittance Slits
Slits and Pepper Pots make it possible to quickly measure emittance without the use of variable quadrupoles or length beam transports. We offer precision emittance masks of both the slit and the pinhole/pepper-pot type. Emittance masks can be provided as stand-alone parts or with a chamber and precision pneumatic actuator.
Remote or manual rotation actuator for fine alignment to beam axis
Variable-width slits for scanning or scraping
Water-cooled backing for higher power
Electrically isolated jaws
Single Station Pepper Pot
The compact Single Station Pepper Pot is designed for emittance measurement of low energy electron beams. The included imaging system consists of a CCD camera, high-quality lens and virtual target system for on-line resolution and spatial calibration. We are prepared to provide fully customized options to suit your specifications.